Tech
What is systems engineering and information technology?
What is systems engineering and information technology?
Our life is fully integrated with technology, this is a reality that also applies to all companies and industries.
Devoting yourself to a career such as Systems Engineering and Information Technology is an excellent option, which can also lead you to positively influence the digitized society.
What is Systems Engineering about?
This branch of engineering has evolved over the years. It began as a profession focused on the management and flow of information systems, to later become a specialized area in computing and software. Currently, its field of action is expanding more and more, being one of the careers with the greatest demand nationally and internationally , according to the Labor Observatory (OLA).
Companies like Apple, Google, Facebook and Netflix are the first ones we think of for this type of profile. But the reality is that all companies, small and large, need technology, data management and software.
The Information Technology and Systems Engineering career includes the study and mastery of areas such as:
Programming
Big Data
Artificial intelligence
Software development
Information flows and systems
To achieve this, the curriculum integrates subjects such as statistics, probability, algebra, advanced computing, electrical circuits, operating systems, and more.
Differences with other engineering
Each university offers a different approach to Systems Engineering careers ; the most commons are:
Computer Technology Engineering
Engineering in Information and Communication Technology
Technological Infrastructure Engineering
Systems Engineering and Information Technology stands out for its problem-solving approach, gathering and organizing information to help companies make better decisions.
What does a graduate in Systems Engineering and Information Technology do?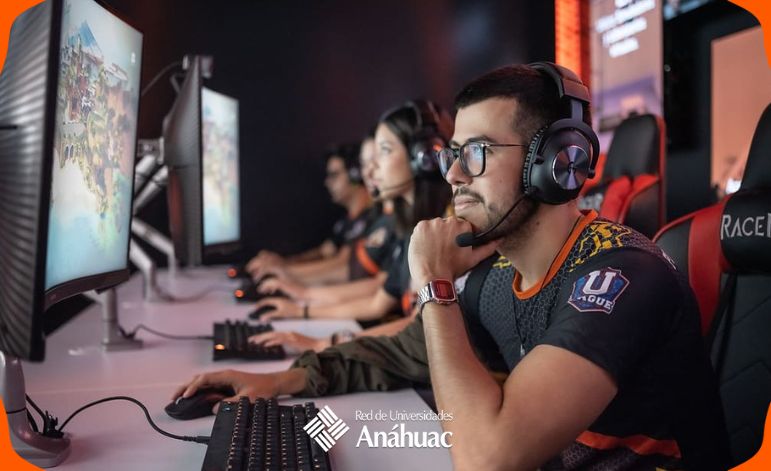 This is a profession that currently has a wide labor demand and that will continue to grow over the years. The advent of remote work, as well as virtual reality, the metaverse , and artificial intelligence, further expands the broad development landscape for this profession.
Among the main work areas of this profession are:
Software developers nationally and internationally.
Companies dedicated to Smart Home systems.
Video game industry.
Centros de big data y machine learning.
All kinds of public and private companies.
Government dependencies.
Research and technological development institutes.
You own company or consultancy.
The Network of Anahuac Universities: your best option to study this career
The Anahuac University Network is one of the few educational institutions in the country with agreements with important software companies such as Amazon Web Services, Microsoft, IBM, CISCO Systems, JAVA , among others.
Our most recent Educational Model 2025 integrates technology as part of the necessary skills in all careers through the development of digital skills. You will be able to find on our campus, high-end laboratories, computer rooms with specialized software available to all our students and graduates.
In addition, we have an extensive international exchange program with prestigious universities in more than 47 countries, which help you develop skills to insert yourself into a globalized world of work.
This becomes more important if you have in mind to study Information Systems and Technology Engineering , since choosing the university that offers you the best education, the most advanced technology and updated knowledge is essential to prepare you successfully.
Discover everything that the Anahuac University Network has for you!