Tech
ENGINEERING IN INFORMATION TECHNOLOGIES – INFORMATION TECHNOLOGIES
ENGINEERING IN INFORMATION TECHNOLOGIES – INFORMATION TECHNOLOGIES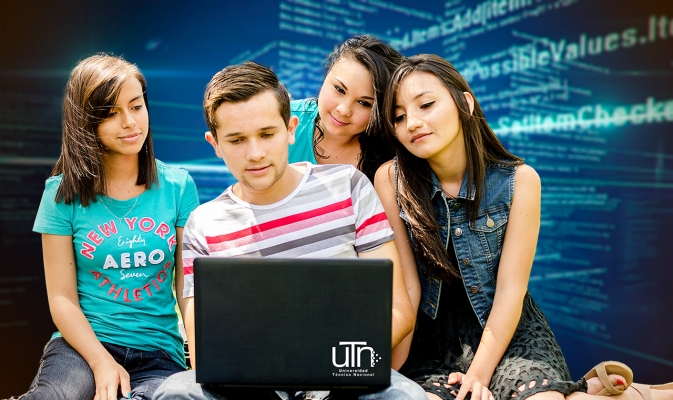 Diploma in Information Technology
The Diploma in Information Technology seeks to train human resources with skills in the area of ​​technical support, web page design, software programming, database design and data networks, which allows them to implement information and communication technologies efficiently, in accordance with the expectations of users or customers.
Bachelor's Degree in Information Technology Engineering
The purpose of the Bachelor's Degree in Information Technology Engineering is to train professionals with skills for the design, implementation, debugging of information technology solutions and information protection, which favor the construction of a fairer and more equitable society supported by digital processes.
Bachelor's Degree in Information Technology Engineering
The Bachelor's Degree in Information Technology Engineering aims to train competitive engineers, with abilities in the supervision and evaluation of high-tech solutions, with a solid, rigorous and comprehensive preparation in the field of technology. of information, that satisfy the requirements of the users immersed in the organizational, national and international environment.
Mission of the Program
To constitute an academic space of excellence for the comprehensive training of highly qualified professionals in information technologies, capable of innovating and performing in multidisciplinary contexts, to contribute to the development of the different national and international productive and social sectors.
Vision of the Career
To be a national and international benchmark in the holistic training of professionals in the development of information technologies, through teaching, research and extension, complying with high quality standards, to contribute to innovation and sustainable development of the society.
Career Values
Ethics: We promote a responsible and integral exercise of the information technology discipline, with a humanistic vision and in harmony with the environment.
Quality: We promote quality as a constant practice in search of continuous improvement and permanent learning.
Equity: We promote fair and equal access to services and resources in the university community and in professional practice, to improve people's quality of life.
Respect: We recognize diversity and the right to free expression of thought of people.
race manager
Campus
Academic degree
Contact
Cassius Bastos Luna
Guanacaste
diplomat

Baccalaureate

Degree

cdbastosl@utn.ac.cr
Antonieta Gonzalez Esquivel
Peaceful
diplomat

Baccalaureate

Degree

agonzaleze@utn.ac.cr
Teaching Coordination
Saint Charles
diplomat
2401-5200 ext: 2023